Why Golf Is A Driving Force for Rebuilding Lives After A Stroke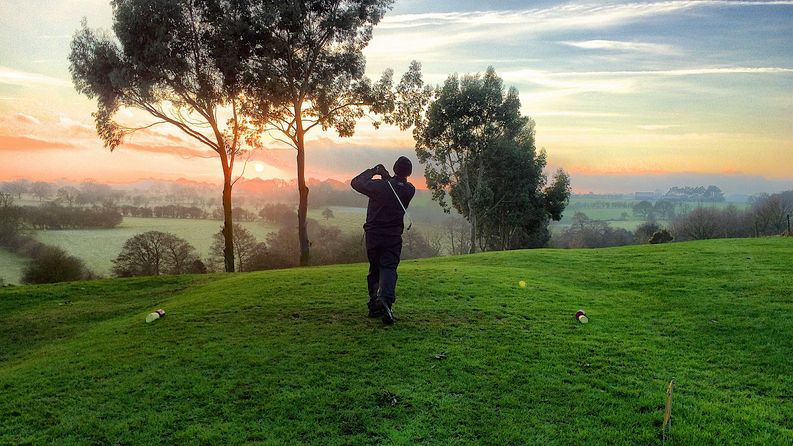 Sport is increasingly playing an important role in the medical field, particularly when it comes to rebuilding lives after a stroke.
According to Dr Pablo A. Celnik, sports are a fundamental recreational activity that have many health benefits. Celnik is the Director of the Department of Physical Medicine and Rehabilitation at Johns Hopkins University School of Medicine, Physiatrist-in-Chief at the Johns Hopkins Hospital and Director of Rehabilitation for Johns Hopkins Medicine.
Celnik tells THE FRANK GAZETTE that following a stroke, performing sports can be very helpful at many levels.
"Sports can help with overall mood, joy and quality of life," said Celnik. "Sports require physical activity, with many of them having a direct impact in cardiovascular function and leading to improvements in physical endurance. Also, sports that require practice using parts of the body that have, partially or fully, recovered will help improve the use of those body functions in activities beyond the sport practice."
According to Dr. Ted Claflin, Director of the Michigan Medicine Stroke Rehabilitation Program at the University of Michigan, if a person is able to play a given sport after their stroke, this often does require fairly precise and dexterous movements that are relatively repetitive.
"If this sounds similar to what a therapist might do for one of their patients after a stroke, it should!" Claflin tells THE FRANK GAZETTE. "Depending on a person's problems after stroke, engaging in sport can help people to maximally rehabilitate from their stroke as it can improve the quality of a movement, strengthen muscles, or even help recovery of damaged neurological pathways."
Claflin believes that sport can also be a powerful motivator to continue rehabilitative efforts and says that after a stroke it is important to try to identify goals that will help patients stay focused on their recovery and find the time and energy to do the hard work necessary to recover as well as they're able.
"If you're fortunate enough to have an Adaptive Sports program in your area, these can be incredible resources for people who want to stay active after a stroke but want to be sure they're doing so in a safe environment," said Claflin.
The Power of Golf
In these COVID-19 times, many consider outdoor exercise to be safer than exercising with others indoors, depending on the various Coronavirus restrictions in your area, and depending on how many people you are mingling with outside.
"The risk of COVID-19 disease transmission has been estimated to be about 20 times lower when people are outdoors, likely due to better air circulation, higher humidity, and UV light inactivating the virus," said Claflin. "Additionally, routine aerobic exercise has been demonstrated to improve daytime energy, mood, anxiety, and mental acuity. There are also studies indicating that routine aerobic exercise after stroke is safe and associated with better recovery and lower mortality."
Claflin points out that there are other reasons to try to exercise (outdoors when possible), but any physical activity that gets stroke survivors sweating is better than nothing.
So, when it comes to outdoor activities, golf is making great strides in helping stroke survivors make progress with their recoveries.
"Physical activity, such as golf, can help stroke survivors to rebuild their lives," Georgina Hill, Research Communications Manager at the Stroke Association, tells THE FRANK GAZETTE. "It can help to improve overall physical health, as well as help with walking and balance. It can also help with your mental and social well-being, which can also be impacted by a stroke."
Hill says it is important to try and keep active after a stroke as it can help to reduce your chance of having another stroke.
"Golf will require good balance training and excellent motor control, defined as the ability to execute the desired action with minimal disruption from unwanted movements," said Celnik. "Golf also requires endurance to walk, strategic thinking and a great opportunity for socialization."
According to Jamie Blair, Inclusion and Wellbeing Manager at England Golf, the golf swing helps develop balance and coordination for stroke survivors.
"Also, the adaptability of chipping or putting or getting out to play on the course means there is an opportunity for everyone to benefit from being physically active," Blair tells THE FRANK GAZETTE.
According to Blair the repetition and routine involved in golf can also assist in developing motor skills. Additionally, on the social side, interacting with other stroke survivors or reconnecting with friends and family whilst learning or returning to the game, provides additional benefits for the individual stroke survivors.
One stroke survivor is Ty Campbell, an Assistant Golf Professional and Operations Manager at TPC Harding Park in San Francisco, California. Campbell is a military veteran and serves as a Warfighters Ambassador for Move United (formerly Disabled Sports USA).
"I see it as not only a means of getting out of the house and being active, but a means of showing survivors that they still have the ability participate in life," Campbell tells THE FRANK GAZETTE.
Campbell maintains that golf is amazing in that it has the ability to be adapted for everyone's enjoyment.
"When many people think of golf, they immediately think of what they see on TV and golf professionals hitting those long drives with the ball going over 300 yards," said Campbell. "No matter who you are, skill level, abilities or age, you can have that same feeling of excitement and accomplishment when you watch your golf ball roll into the hole. It is a sport that doesn't matter if you're a beginner or playing for years, you can still get together and have a great day on some of the most stunning landscapes."
And this applies to people with disabilities too.
"People with disabilities, including people that have disabilities due to stroke can play golf," said Hill. "But some changes or adaptations might be needed to equipment or to the tournaments so they are accessible."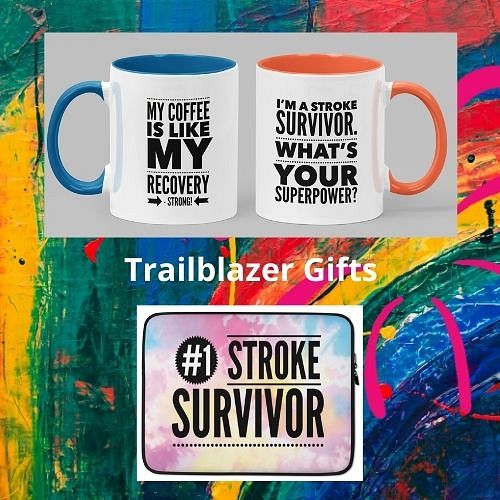 According to Blair over the past few years England Golf has worked with local stroke association groups to provide links to local golf facilities for people to return to the game or to try it as a new activity.
One such project is in Hertfordshire.
"In Hertfordshire we run our golf project for those who have survived a stroke," said Esther Strous, County Development Officer at Hertfordshire Golf.
Strous tells THE FRANK GAZETTE that they were lucky enough to be awarded a National Lottery Awards for All grant which heavily subsidises the project.
"It is incredible to witness how participants in the project started with very little confidence and are now beaming after a couple of holes played," said Strous.
Strous believes that the fact that survivors meet so many new friends is great because they are able to have conversations with someone who has experienced what they have and see how they have dealt with their various life situations since surviving a stroke.
"For carers, it's a moment for them too," said Strous. "As a carer you also need some time to yourself. Golf gives you that as you are out in the open and can breathe."
In 2019, England Golf ran its first national tournament for disabled golfers who are members of golf clubs, bringing together golfers with a range of disabilities and golfing abilities.
This is now an annual event with plans in place to stage the 2021 event in June.
"Golf club members can access a range of competitions and the handicap system in the game creates the opportunity for golfers of all abilities, regardless of their impairment to compete fairly and equally," said Blair. "Additionally, the Disabled Golf Association run events throughout the year for golfers with a range of disabilities to come together and play socially, so there are plenty of opportunities."
In Wales, golf has been part of the Stroke Community Steps program with The Stroke Association.
In the USA, many golf courses, including TPC Harding Park, host The Saving Strokes and Strokes for Strokes program, sponsored by the American Stroke Association ( A division of the American Heart Association). The United States Golf Association (USGA) is planning for a Championship for Golfers with Disabilities later this year. The USGA has also created a list of counting events within the community, as well as a ranking of golfers with disabilities.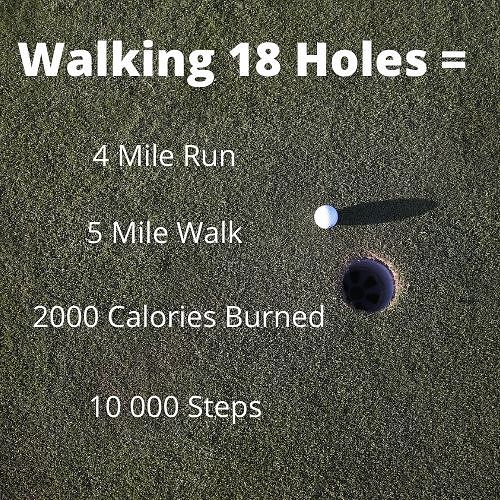 Steve Barker has been a qualified PGA Professional for 30 years. In 2016 Barker suffered a bilateral traumatic brain injury and multiple fractures after a cycling accident. He says that golf has taught him so many valuable lessons over his forty years of playing the game.
"I have no hesitation in saying that golf helped save me after my brain injury," Barker tells THE FRANK GAZETTE. "It gave me a purpose. It's something I've been passionate about for as long as I can remember. I can't imagine life without the challenge golf provides. I know I'll never beat it but I won't stop trying."
Barker, who credits the brain injury association Headway with greatly helping his recovery,  recalls waking up in the hospital and feeling grateful that all his body parts were intact.
"As I lay there, looking around the hospital ward, I concluded, in the only way I know how, that the situation I found myself in was just like hitting a great drive down the fairway only to discover that your ball had come to rest in an old divot," said Barker. "The first rule of golf is to 'play the ball as it lies'. Sometimes it just isn't fair but you have to accept it. There's no point in complaining or whining just do your best and move on."
'Play it as it lies' became Barker's mantra.
"Being able to accept my injury and the challenges that lay ahead was the first step towards developing a positive mindset that has been a huge factor during my recovery," said Barker. "I know that a lifetime in golf helped prepare me for the aftermath of my accident. Despite all the pain I still had hope for the future and an amazing sense of gratitude and joy, that I was still alive. Whilst still in hospital I started to visualise playing again."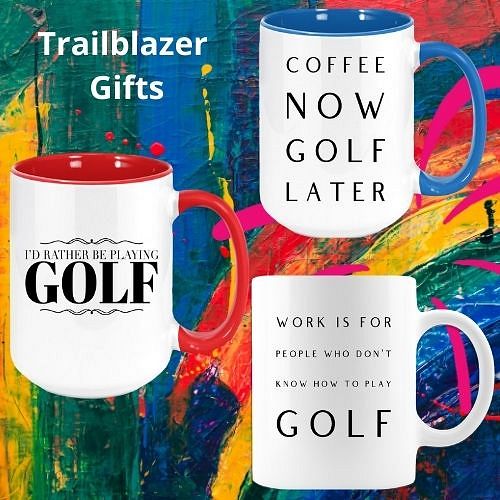 Coping With Relentless Fatigue
Although Celnik highly recommends engaging in sports after a stroke, he stresses it has to be measured according to the stroke survivor's capabilities.
"A word of caution is to calibrate the demand of the sport with the ability the person has to prevent frustrations and ensure safety," said Celnik. "Once this is achieved the person should enjoy playing the sport of their choice."
An example of having to adapt or adjust to a sport after a stroke is when one suffers from severe fatigue, something very common among stroke survivors and others who have survived some type of traumatic brain injury. The fatigue can be relentless and very energy-draining, eating away at ordinary energy that healthy people take foregranted.
So, a person with fatigue trying to play golf would have to adapt to do what would be best for him/her in that situation.
One such survivor is Peter Holgate.
"Since my injury I have unsuccessfully attempted to play golf a few times on the main 18-hole course with the aid of a buggy," said Holgate. "On these occasions I suffered with fatigue to such an extent that I found myself close to tears. They say that nothing ventured nothing gained and at least I have realised that for me, playing a full round of golf seems to be a bridge too far."
Despite this, Holgate has managed to adapt within his capabilities.
"I have found a happy medium and continue to practice swinging a golf club because it promotes good weight transfer and balance and is good exercise for me," said Holgate. "I have found that putting helps to encourage good hand-eye co-ordination. The game itself also gets you out in the fresh air."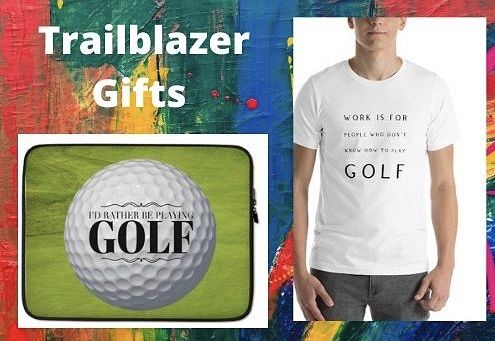 Campbell says that if you are able to get outside, start with just being able to hit the ball straight a few times in a row.
"You will find yourself concentrating on the ball and what you are doing, that you will forget about your current struggles," said Campbell. "Golf won't take away your pain, but it will help you direct your focus somewhere else and in a more positive manner. It will give you a base line that you can use to grow from and find that you can still enjoy life and do it with those around you."
Mental Health Matters
According to Celnik, sports have a significant positive impact on mental health if performed appropriately.
"After a stroke it is critical that the demand of the sport is calibrated according to the abilities of the person," said Celnik. "This is not different from that what we normally do in any other circumstance. For instance, without proper training I could not run a marathon. If I tried without calibrating my abilities it will lead to injury and frustration. After a stroke, this calibration is fundamental to prevent injury and frustration. Once this is accomplished, the benefits of performing a sport will be in the physical, cognitive and mental health aspects. It is known that performing sport release endorphins that are associated to pleasure and help with mood, i.e. preventing or reducing depression."
Claflin states that post-stroke depression affects up to 40% of stroke survivors in the first couple years after their stroke, and it is associated with poorer recovery.
"Engaging in sport can be one way that people stay active and engaged," said Claflin. "However, a physician can spend all day telling someone what's best for them according to the scientific literature, but if they don't like those activities, they'll never do them. For any person recovering from a stroke, finding activities that they enjoy and can safely participate in helps people to stay motivated, feel socially engaged, and keep a positive attitude."
According to Hill small studies and individual stories of stroke survivors suggest that golf can be beneficial for mental health.
"Like with all physical activity, it can boost confidence and encourage people to connect with others," said Hill.
It's clear that golf provides various mental wellbeing benefits.
"Research highlights that golf can help individuals improve their confidence, self-esteem and anxiety levels," said Blair. "Being physically active has a major impact on physical and mental health."
According to Blair something which requires further investigation is how much of this is influenced by the people you play with and the social interaction.
"Golf is flexible - you can have time to yourself, play a quick nine holes or head to the driving range," said Blair. "Alternatively, you can head out to play golf with your friends or family either in competition or just for fun. Golf is not a 'fix all' solution for an individual's mental health, but we believe that it can provide a space for people to improve their mental wellbeing."
Drawing from his own personal experience, Campbell says that golf is a valuable tool in improving mental health.
"Before I was introduced to golf, I was spending my days at home not leaving the couch," said Campbell. "There were days I would pay more attention to the TV schedule than whether the sun was up or not. At this point I had gained 70+ lbs. since my injury and didn't have any drive to get outside. It wasn't until a friend dragged me out of the house to a golf clinic that I was able to find how much I needed golf in my life."
Campbell says that whether he is out on the golf course or just at the range hitting golf balls, he will immediately start to feel better.
"It all begins when you reach for the golf club. Any negative thoughts I have about life or myself will start to fade and be overcome by how to properly grip the golf club. Then taking a stance over the golf ball, looking down the fairway or range and taking in how peaceful it is. Take another look down range while I take a few breaths to calm the nerves, relax my body and thinking about my swing. By now the only thoughts I have are concentrated on golf and not the negative thoughts in my head which has been one of the hardest areas to overcome."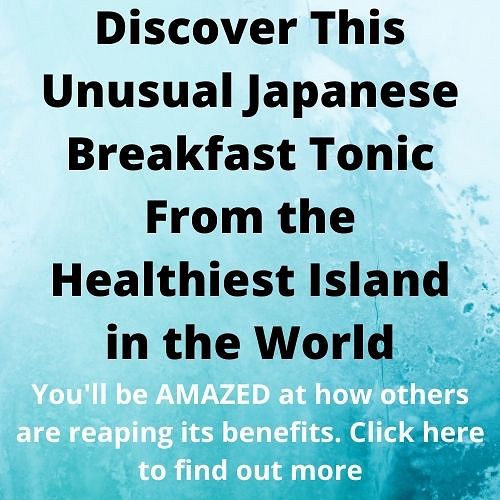 Words Of Wisdom
According to Dr. Joseph Broderick, Professor of Neurology and Director of the University of Cincinnati Gardner Neuroscience Institute, it is important to be persistent even when frustrated.
"Set smaller, step goals such as walking down your driveway to the mailbox with your cane, then maybe walking a block, etc.," Broderick tells THE FRANK GAZETTE. "Realize that depending upon the severity of your stroke, you may not be able to get back to your previous level but that you can make progress and enjoy physical activity. "If you can't do one activity such as walking safely, think about another activity like using a recumbent bike or doing water aerobics."
Celnik encourages all stroke survivors to discuss with their rehabilitation team, such as rehab doctors or therapists, the type of sports they could engage with safely.
"There are many ways to practice a sport and if it requires a modification it is still better than the alternative, which is NOT to participate," said Celnik. "Thus, if needed, reach out to your rehab team so they can help guide you how to do it. The important thing is to give it a try and have fun."
Barker encourages any stroke survivor or someone with a traumatic brain injury to seriously consider going along to their local Club and giving golf a try.
"You will find that the Club and, particularly the PGA Professional will be only too pleased to see you and help start you on your way. You'll be able to attend either individual or group coaching sessions where all the equipment is provided. Most Clubs run taster sessions and actively encourage new players."
For Barker, the great thing about the game is that you go at your own pace.
"Some of the happiest golfers I know are high handicap players who marvel at the occasional good shot and laugh at all the others," said Barker. "I would advise stroke victims to start off on the putting green and work their way into the longer shot. Just as I found, spending time around the green can be so much fun, I'm sure they would too. The game is full of highs and lows but the sense of personal achievement is, I believe, unequalled in sport."
Blair also encourages people to give golf a go.
"You won't know if you're going to enjoy it unless you try it. As we've touched upon, golf is increasingly flexible, sociable and affordable and there are many more options to get into golf or become active in the sport than people realise."
Blair stresses that you don't have to do it on your own.
"Bring your friends or family and head to your local driving range, pitch and putt or golf course," said Blair. "Speak to the place you're visiting before you go and ask any questions. We especially want to encourage stroke survivors who were playing the game prior to their stroke to return. Returning to a sport they love can have a big impact on their physical and mental wellbeing."
Campbell urges stroke survivors to reach out and find suitable golf programs in their area.
"For the longest time I only looked at golf as a sport for the rich and elitist, but there is so much more to the sport," said Campbell. "Not only are you able find out you are more capable than what your mind tries to tell you, but it is something you can do with others in your same situation and loved ones that you want to spend more active time with. Grab a golf club and come have some fun, it can and will change your life."
So, whether you have had a stroke or traumatic brain injury getting into golf can be a positive step forward in terms of your recovery and living your best life possible. No matter whether you have never played golf before or are a seasoned professional, it's clear that the benefits of golf are getting stroke survivors swinging!
Bevan Frank is an award-winning writer and author. Bevan is a young stroke survivor currently still navigating through the haze of his own stroke recovery. His debut thriller, The Mind of God (A Thriller Novel), is a #1 Amazon bestseller.
© 2021 Bevan Frank and The Frank Gazette. All Rights Reserved.
Disclaimer: People who are quoted in articles on this website do not necessarily endorse nor are necessarily associated with any of the products or services referred to or linked to in these articles.