Rise of the Pet Influencer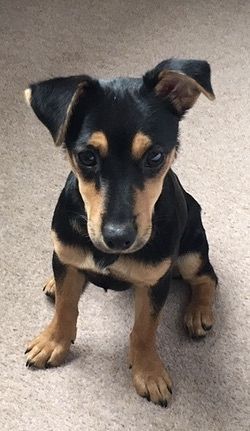 Throughout history, dogs have shown qualities that make their species so enduring. Today, a dog is still regarded as a person's best friend. And there's no doubt that most of us go out of our way to keep our dogs happy. Whether it's getting unique training games to improve their intelligence and behavior or the latest fun extreme dog toy to address their instinctual needs, our world constantly revolves around our four-legged friends.
"Dogs are the best of us when the worst of us lets us down," Carol Bryant, a professional pet writer/blogger and President of the Dog Writers Association of America, tells THE FRANK GAZETTE.
Bryant has built up a large following on Fidose of Reality, a health, wellness and lifestyle blog for Cocker Spaniels and other dogs. Bryant, who was introduced by Gayle King on Oprah Radio as 'a dog lover of the highest order' has just released her book Pet Blogging for Love and Money, which she co-authored with Maggie Marton.
Bryant owns the trademark 'My Heart Beats Dog' and says she is not alone in that mantra.
"Our dogs share a rainbow of feelings with us, their human companions," said Bryant. "Dogs have the propensity to feel many of the same emotions humans do."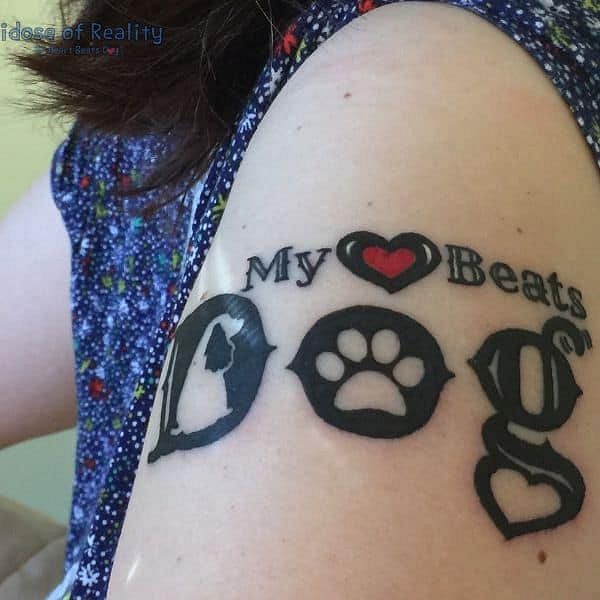 Role of influencers when it comes to pets
Successful pet bloggers can catapult their pets to fame by engaging with audiences to create huge followings across various social media platforms.
There are various ways pet owners have the potential to influence audiences including through paid sponsorships, endorsements and brand promotion. And in the world of pet products, opportunities on the Internet are endless.
According to digital marketing industry thought leader and author Jason Falls, Director of Digital Strategy at Cornett, pets (and babies) are the default go-to for capturing the most people's attention.
"Why do you think advertisements have always relied on them as go-to stars?" Falls tells THE FRANK GAZETTE. "Pets are cute. We anthropomorphize them and project our perfect selves within their personalities. So, people naturally love them, because they see little bits of themselves or some perfect version of other people in their pets.
"So it stands to reason that an influencer who features a pet appeals more easily to more people than if it's just him alone. Likewise, if an animal or pet is the influencer, it's because some element of human voice or behavior is being channeled through the animal's account that people identify with. We all loved Grumpy Cat because when we saw it, we thought, 'Hell, I feel that way all the time.'"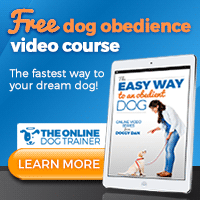 According to Bryant, pet influencers have the ability to attract vast amounts of followers on social media.
"Influencers play a huge role when it comes to dogs and cats primarily because people want authenticity," said Bryant. "If someone I admire and trust online tells me a particular dog treat is healthy, USA sourced, and has quality ingredients, I am more than likely going to check into that treat."
Bryant says that whereas selling at people is so 1990, influencing with user intent is key these days and shows no signs of slowing down.
When it comes to influencers with large social followings, it's all about humanization of pets for some and relationship building.
"The two almost go hand in hand," said Bryant. "Pet parents want to see pets engaging with their families, going on road trips, visiting pet-friendly hotels, drinking water out of special bowls while their humans imbibe on spirits at pet-friendly wineries, and so on.
"We know pets aren't humans but they bring out the best in us. In these incredibly turbulent political times, people are turning the news off and tuning in to see a cute cat, the latest activities of a popular Instagram dog, and so forth."
Tuna the celeb dog
One such popular dog is Tuna the Chiweenie.
Tuna went viral in 2012 when Instagram featured three photos of him in one post on their personal page, unbeknownst to Courtney Patterson, Tuna's owner. Tuna had 8,500 followers that evening and within 30 minutes of the posting, his followers increased to 16,000. The following morning, he quadrupled in followers to 32,000. From there, his account grew organically. Today, the number of followers has exceeded two million!
"Dogs are so so special!" said Patterson. "Animals in general are but there is something about the bond between human and dog. I see it all the time. Dogs love unconditionally and have the sweetest personalities."
Patterson tells THE FRANK GAZETTE that Tuna is her best friend because they mutually adore each other and she feels like they really know and get one another.
"We have an incredible bond and relationship," said Patterson. "I feel like he has tremendous gratitude to me for adopting him but I actually have tremendous gratitude for him because he's changed my life definitely more than I may have changed his."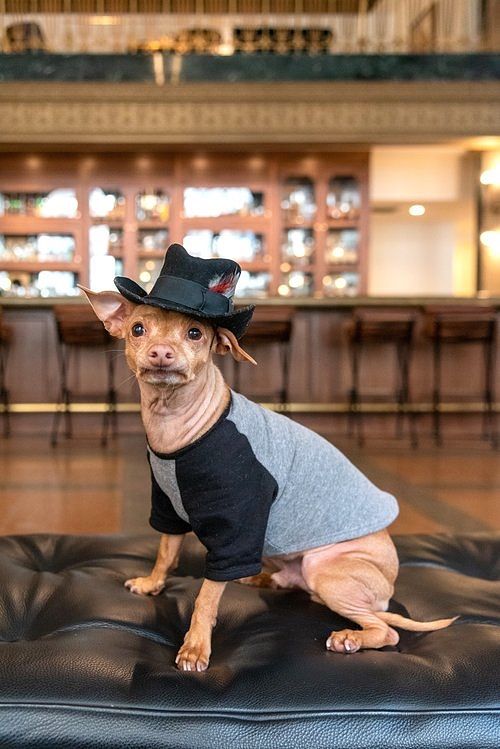 When Patterson created her Instagram account, she had no intention to garner a following.
"I just saw Tuna's photos as an opportunity to bring people joy and laughter," said Patterson. "At the time, Instagram was a fairly new app, and the overall mindset wasn't to gain a following in order to get famous or become an influencer. It was just a photo-sharing app."
Since then Patterson has enjoyed many standout moments with Tuna as a celeb, one of them being a Tuna Tour a few years ago.
"My friend and I organised a tour and asked BarkBox to sponsor us so that we could go on an eight-state tour to give Tuna's followers an opportunity to meet him, and to raise awareness and financial support for eight city shelters," said Patterson. "We had a blast along the way and met so many amazing people!"
Patterson left her design job to pursue Tuna full time.
"Not because I was making money but because I LOVED interacting with Tuna's followers," said Patterson. "I had no clue how I would make money or turn this into a business, but after I took a leap of faith, doors started opening for me."
One such door opened two months later when Patterson was approached by Penguin Random House to write a book about it. And Tuna Melts My Heart was born!
"From there, everything changed!" said Patterson.
Huge impact
Pet influencers on social media can make a potentially huge impact on people's lives.
"Pets bring people so much joy!" said Patterson. "In fact, I've continued to post for as long as I have because of the impact I am told that Tuna makes on people. Stories of how he's helped people get through cancer treatments, through a bad divorce or breakup, through a really hard day or week, etc.
"I have to remind myself often that this is more than just a social media account for a lot of people. That people receive joy, laughter, hope, and inspiration from Tuna, so I have to believe that he's not the only one and that it must apply to a lot of pet accounts."
It's not only on other people where the impact of the influencer is felt but on the influencers themselves.
"Tuna has helped redefine my purpose," said Patterson. "I'm confident that I was created to be relational. I love people and I love bringing them joy and making them happy! I used to say that I want to be used to 'change the world' by the way I love people. To make others feel seen and known and loved and adored."
When Patterson adopted Tuna, she was in a "personal funk". She tells THE FRANK GAZETTE that she didn't feel like she was making an impact on anyone. When she created her Instagram account, she started posting just for fun, and almost immediately people would comment on how Tuna was bringing them joy and laughter. She then decided to dedicate her account to that.
"After he went viral, I realised something," said Patterson. "I thought 'wow, is this how I'm being used to change the world?' I concluded that perhaps not, I might not be changing the world, but I believe I'm being used to change people's days around the world. This means a great deal to me and is the reason why Tuna has helped redefine what I know my purpose is: to be relational and to bring people joy by making them feel seen, known, loved and adored. And thankfully, I've been given this incredible platform to reach people globally in order to do that."
Future of social media influencers and social media generally
"As of now, I can't imagine the role of social media influencers doing anything but growing," said Falls. "The media landscape is eternally fractured and we as a society are now very skeptical of the bias present in where we get our information. So individual influencers who can illustrate some consistency in reliable information, entertainment or instruction are going to naturally emerge as impactful to an audience. Unless something comes along to right the traditional media/journalism ship, I don't see influencers going away. I only see the better ones separating themselves from the pack and becoming the new primary media outlets for people."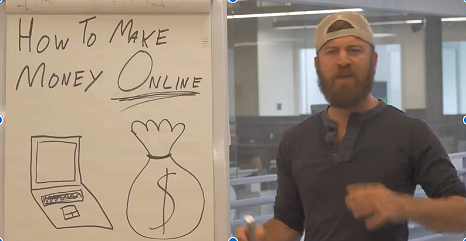 For Falls, the growth of social media is more about separating the wheat from the chaff.
"It's not that one network or another won't be around in 10 years, it is which ones will feature high concentrations of focused communities of people," said Falls. "So instead of Facebook being a huge network of everyone and everything, it may emerge as the perfect place for parents, crafters, book clubs and communities that facilitate interactions with tools that Facebook is better at - like groups and long-form conversation and content."
Falls maintains that Instagram will probably continue to grow as the place for fashion, art, design and style, while TikTok becomes a hotbed for people who love music and comedy, much like MySpace once was.
"Sure, there will be some mergers and acquisitions along the way, but when people asked me in 2007 what the next Facebook would be, I answered, 'Facebook. It's just going to get bigger and better.' I haven't been wrong yet. Of course, the world does change, so we'll see!"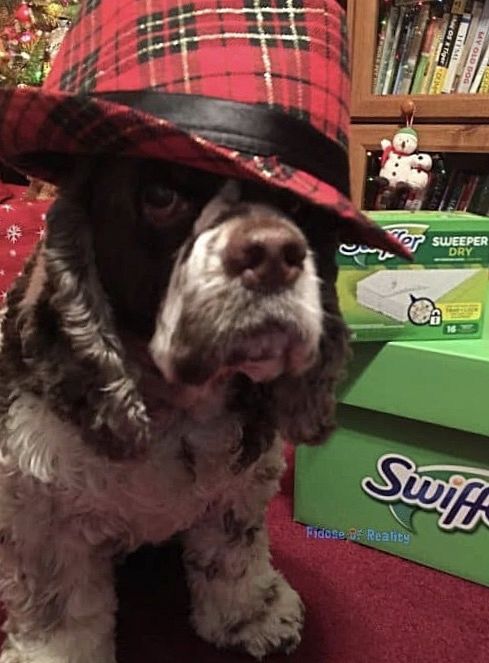 It goes without saying that if you have something to say that people respond to in a visceral way, you can drive a lot of followers and fast.
"If you position yourself to be in front of other influencers who find your content appealing, you can also be vaulted to influencer status, at least in terms of number of followers, very quickly," said Falls. "But for most people, it is more like nurturing and audience and following over time, developing your voice and finding your niche. Once you find the group of people out there who respond to you consistently and passionately, keep feeding them."
Bryant believes that the importance of pet influencers will keep growing.
"It's clear that the role of the pet influencer will escalate," said Bryant. "What that looks like and how it takes shape may change, but I firmly believe a world where people want real connections with true pet people will stay."
So with the role of pet influencer set to continue its rise on social media, anyone else who tells you differently is simply barking up the wrong tree.
© 2020 Bevan Frank and The Frank Gazette. All Rights Reserved.
Disclaimer: People who are quoted in articles on this website do not necessarily endorse nor are necessarily associated with any of the products or services referred to or linked to in these articles.
Click here to find out more about The Frank Gazette.
FREE e-Book – Join The Frank Gazette mailing list and get your FREE e-Book on Brain Health, which includes vital information about how you can reduce your risk of cell phone usage and wireless waves on your brain.