South African Fine Art Artist David Bucklow Paints An Epic Picture
The Frank Interview - Fun Questions For Those In The Limelight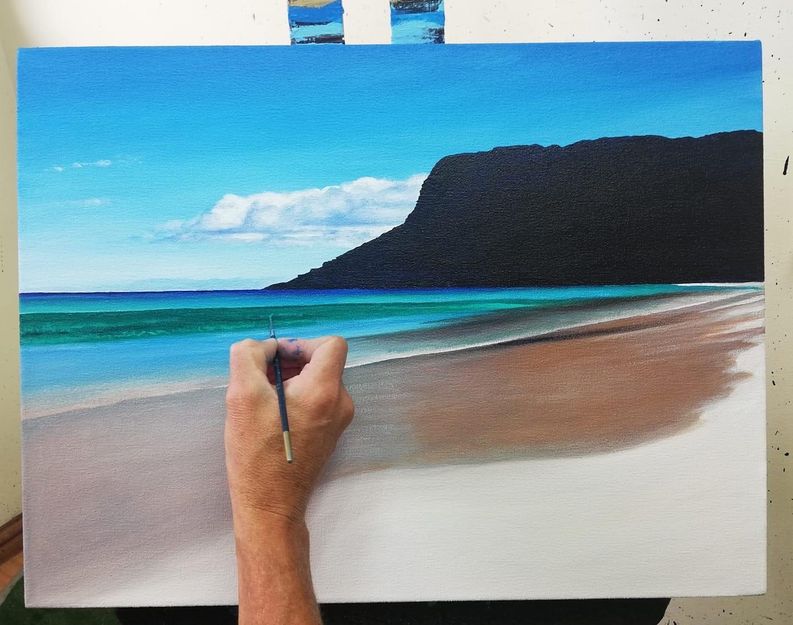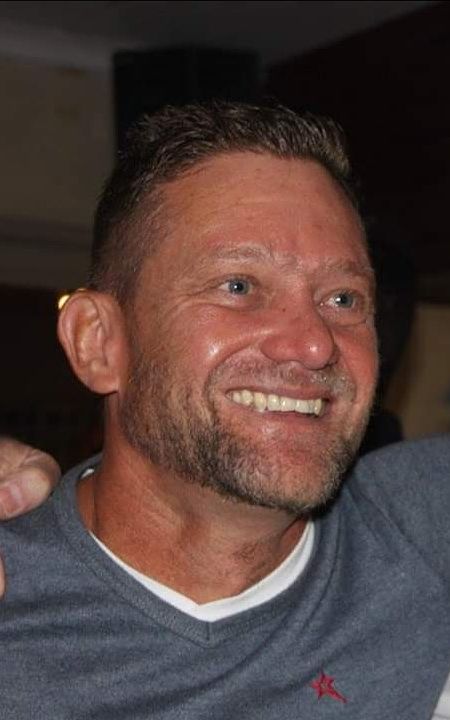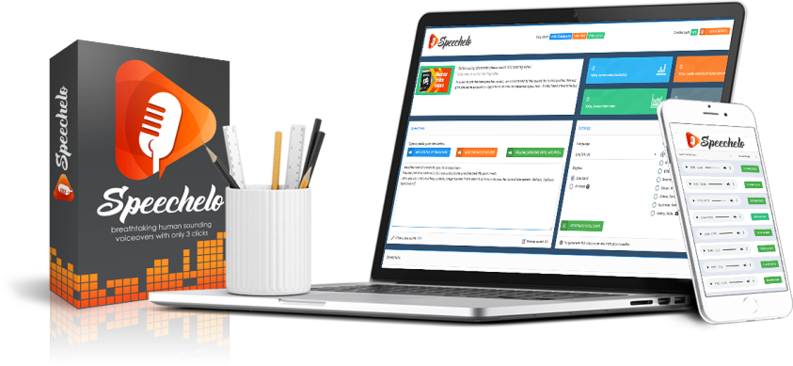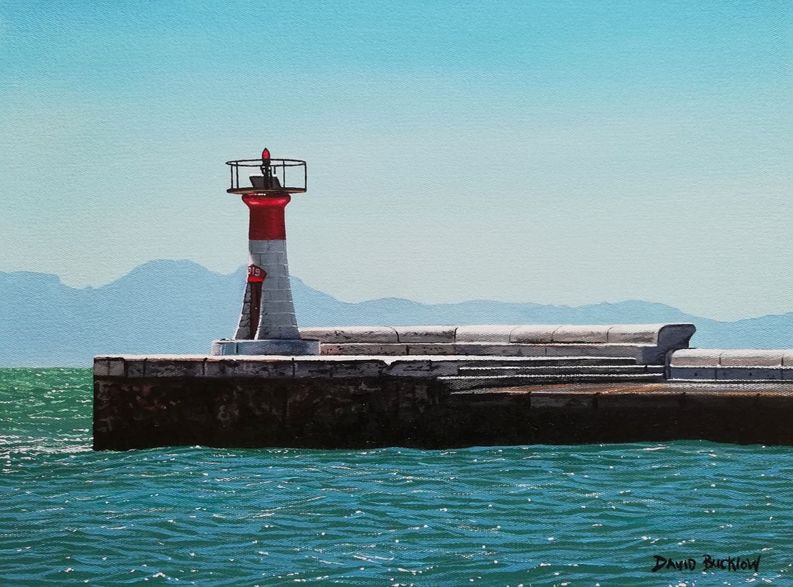 1) What's been the highlight of your career so far?
I was given the opportunity to have permanent space at Groot Constantia Wine farm in Cape Town. And a permanent running exhibition which was quite cool as I did quite well from it!
2) What's been your lowest point of your career?
Before that I had an exclusive contract with a gallery but they unfortunaely ended it in 2010 after the recession. I had no other galleries or anything else going at the time. They left me stranded but luckily the Groot Constantia gallery opportunity arose. From there things improved radically.
3) What is your personal definition of success?
I don't really regard wealth as success. To me success is being able to live care-free, and to not have to worry about money while enjoying life, being fit and healthy and just having fun.

4) What/Who inspires you? And why?
Nature. Just being in nature and seeing things that I want to paint like beautiful scenes or even just staring at a tree and imagining painting it. I also enjoy and am inspired by historical buildings and sentimental objects like petrol pumps, particularly old rusty petrol pumps that have a history. I'm also inspired by light houses. I'm drawn to things that have a lot of character and historical value.
5) What is your best movie of all time?
Pulp Fiction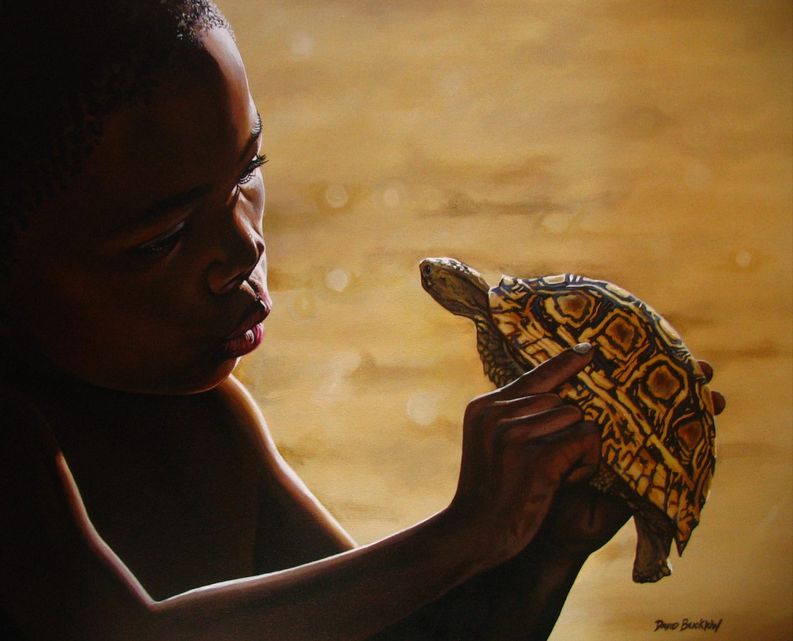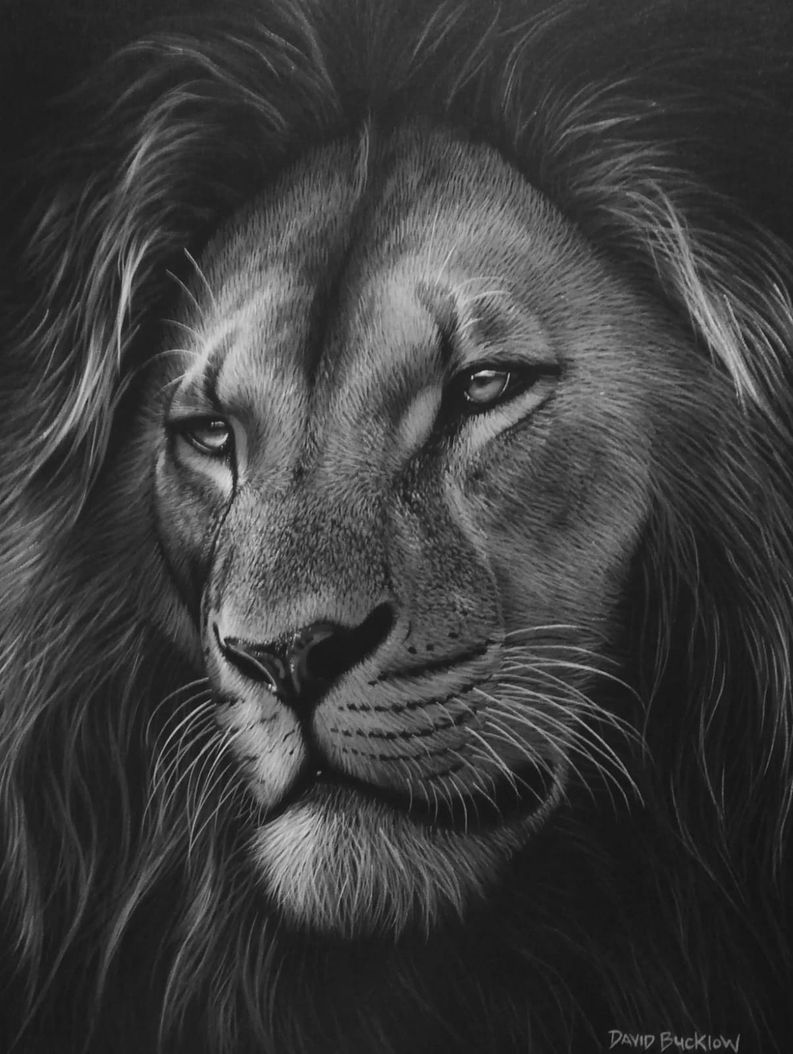 6) What's your favourite song?
Pink Floyd - Comfortably Numb (I love the guitar!)
7) Coffee or tea?
Coffee. (A good strong Americano!)
8) What's the craziest thing you've ever done?
The craziest things are always with my wife, Cheryl, as she drags me in! Last year we ran The Puffer which is an 80km (50 miles) trail from Cape Point over Table Mountain and to The Victoria and Alfred Waterfront. We did this with no training whatsoever and we laughed the whole way. It was pretty crazy! The one before that was also her idea. It was a 361km (224 miles) mountain bike ride which went through the night in one go and it was pure hell! Those are the two craziest things!

9) Where do you see yourself five years from now?
In five years I'll hopefully still just be painting. Being able to travel a lot in South Africa more and overseas too. That would be ideal. Staying fit still and being able to ride our bikes and carrying on running. Because we'll be pushing our mid 50's!
10) If you could pick three people, living or dead, to have dinner with, who would they be and why?
A French cyclist and road biker, Julian Alaphilippe. He's a crazy guy. I enjoy the way he rides.
Kelly Slater is an American surfer. He's 48 but still on the world tour.
Peter Sagan. He's also a cyclist. A crazy guy as well.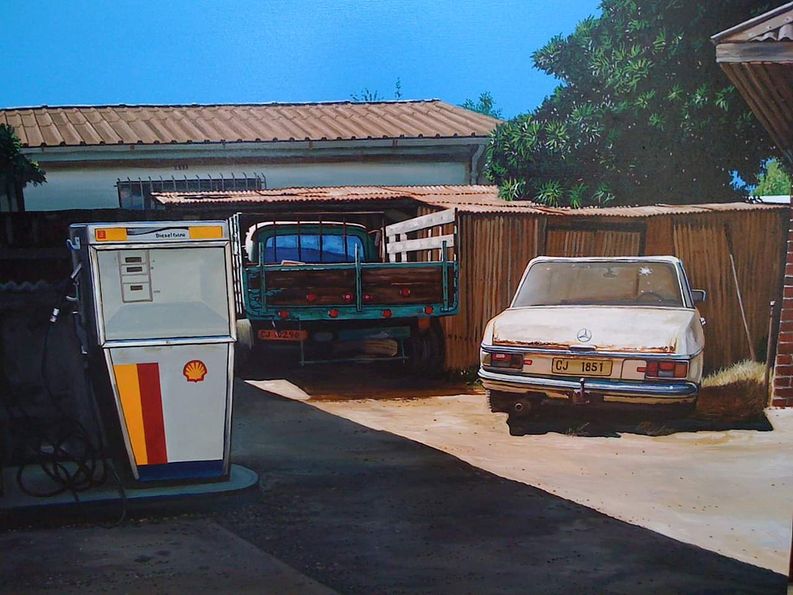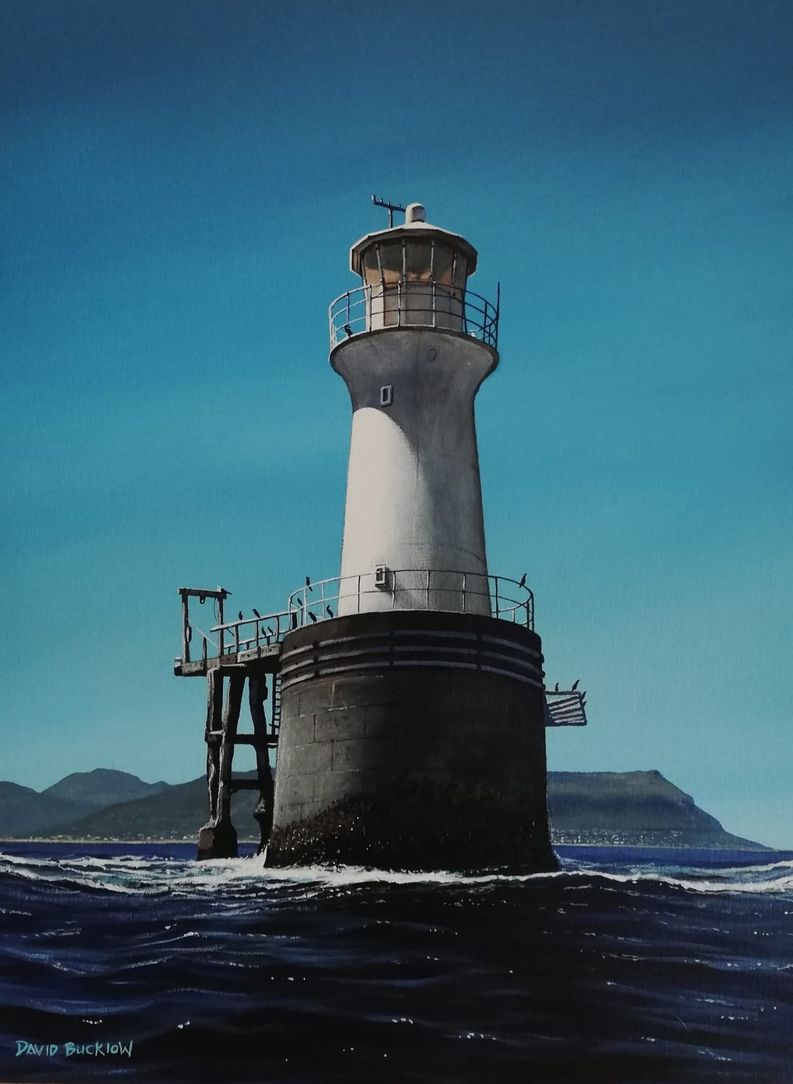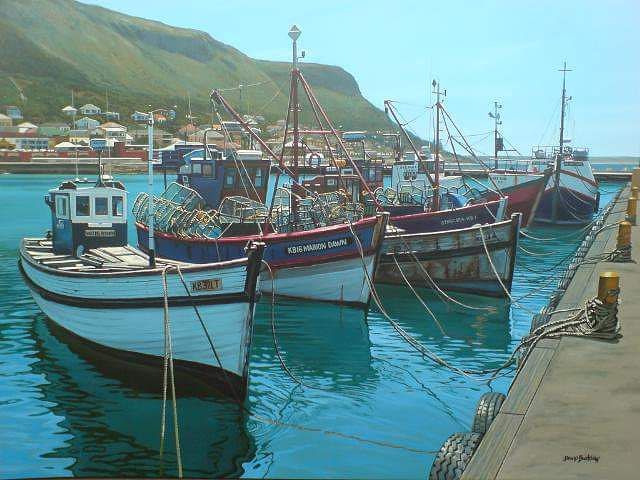 Order your next painting from David Bucklow and get a 10% discount. Just quote voucher code: FG2020
Contact David at davidbucklow@mweb.co.za 
You can also find him on Instagram at david_bucklowfineartist or on Facebook.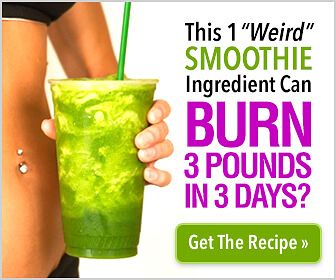 Interview by Bevan Frank. Bevan is an award-winning writer and an award-winning author. His debut thriller, The Mind of God (A Thriller Novel), is a #1 Amazon Best Seller. Bevan is currently recovering from a stroke and is trying to adjust to life as someone who is hidden disabled.
© 2022 Bevan Frank and The Frank Gazette. All Rights Reserved.
Disclaimer: People who are quoted in articles on this website do not necessarily endorse nor are necessarily associated with any of the products or services referred to or linked to in these articles.
Click here to find out more about The Frank Gazette.
FREE e-Book – Join The Frank Gazette mailing list and get your FREE e-Book on Brain Health, which includes vital information about how you can reduce your risk of cell phone usage and wireless waves on your brain.